McGill Cherry Frame with Rope Inlay
Superior cherry hardwood frame. The rope pattern on the frames inner edge adds a unique finishing touch. Red suede mat and gold fillet, embossed McGill logo and 24k gold plated medallion.
Dimensions: 20" X 24"
Holds an 11" X17" diploma
PLEASE NOTE:
This product ships directly from our supplier. Please allow 4 to 5 weeks for your item to be shipped to you. The transit time is not included in this estimation. Once your item has shipped, you will receive a Tracking Number to follow your order.
Frame shipping rates for destinations outside of Canada and the U.S. start at $200 per frame. We will send you a shipping quote by email after we receive your order.
For a tutorial on how to set up your frame, watch our video here.
Contact Us
If you have any questions, contact one of our customer service representatives here.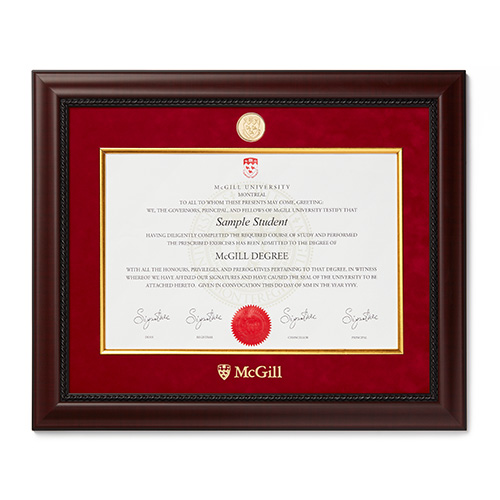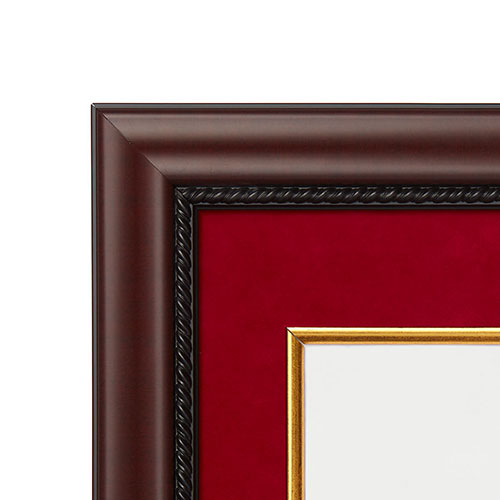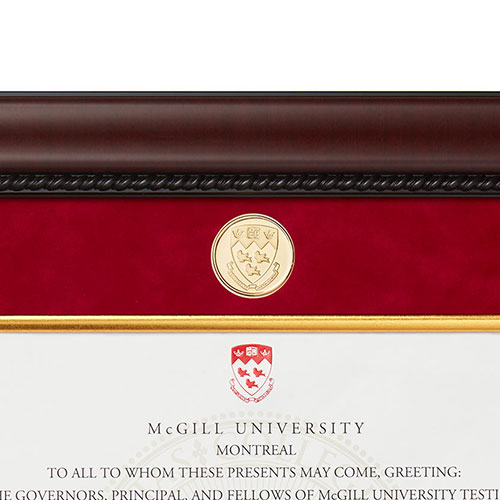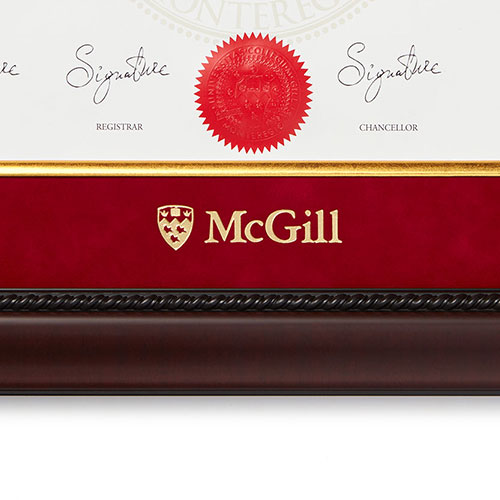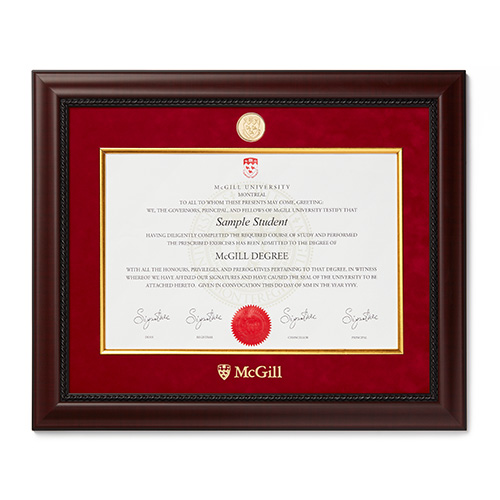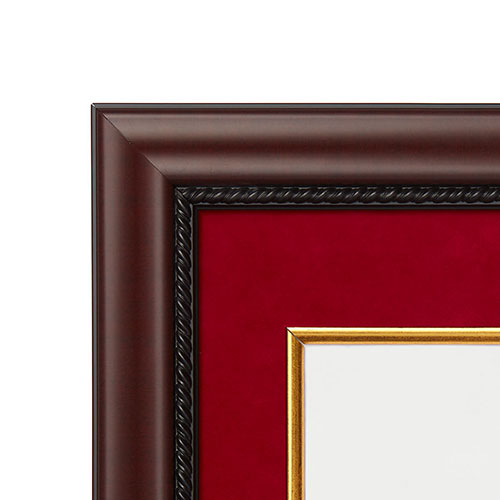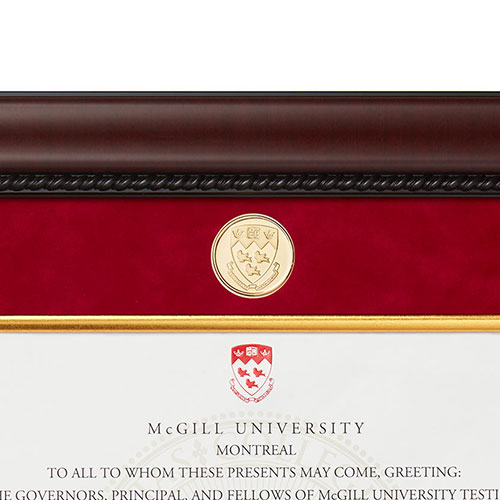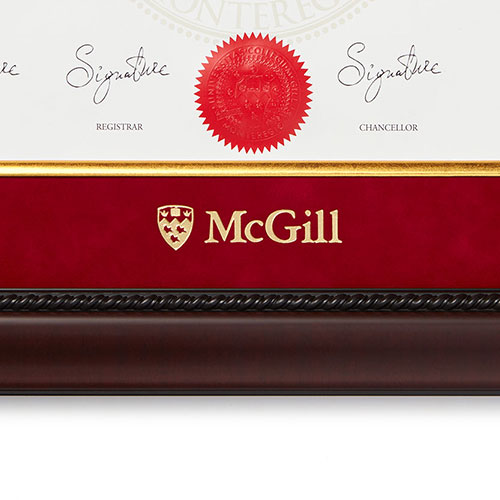 \