McGill Dad Fleece Crew
Are you a proud McGill dad? Show it with this fleece crewneck sweatshirt. Features a v-notch insert at the neckline, rib cuffs and waistband, and the McGill Dad logo print across the front.
Composition
Red: 70% cotton / 30% polyester
Sport Grey: 55% cotton / 45% polyester
Contact Us
If you have any questions, contact one of our customer service representatives here.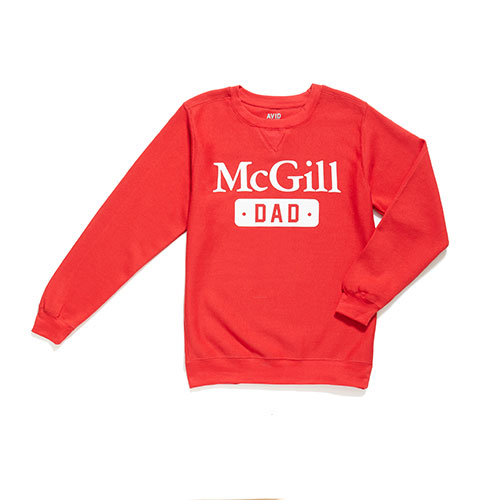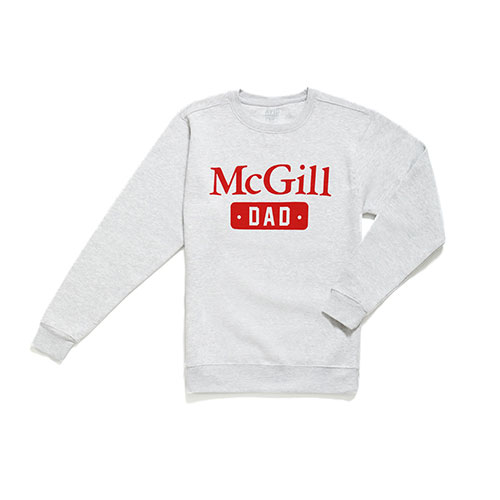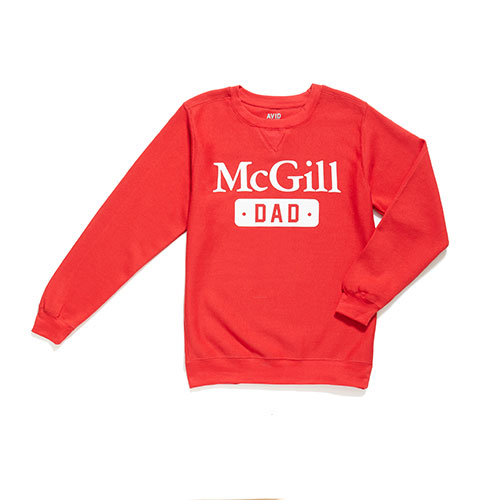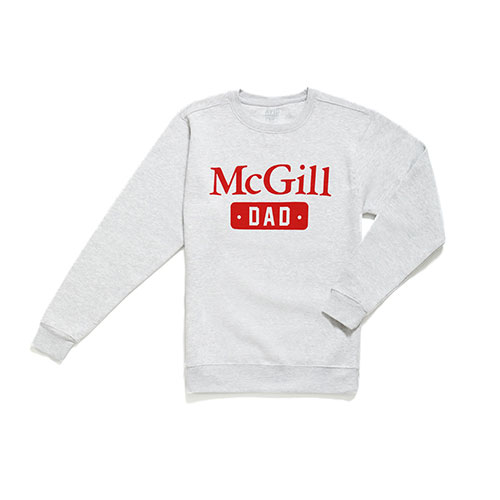 \