McGill Reusable Water Bottle
The McGill Re-Usable Water Bottle is our effort to support the Refill McGill initiative and provide a more sustainable solution to our community. As opposed to single-use bottled water, this 20-ounce water bottle is the perfect way to stay hydrated without breaking the bank!
Key Features
Made out of sturdy Tritan® - lightweight, shatterproof plastic
Great size, can be taken anywhere
Soft touch carry loop makes it easy to bring this bottle with you wherever you go
BPA, phthalates, PVC, lead and cadmium free 
Contact Us
If you have any questions, contact one of our customer service representatives here.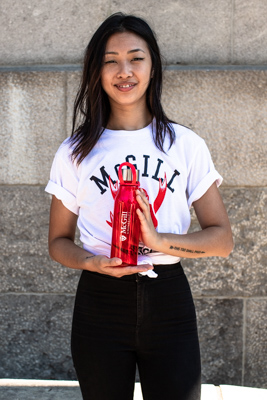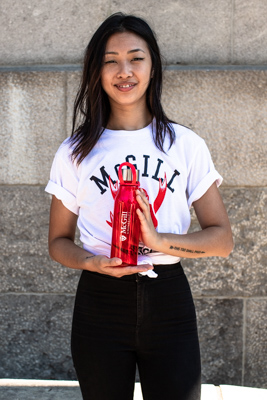 \