McGill Rosewood Boxed Pen Set
This ain't your everyday pen. Our McGill pen set features a ballpoint pen carefully placed inside a rosewood box, with a laser-engraved University logo both on the pen and atop the box. Perfect for any gift or special occasion.
Contact Us
If you have any questions, contact one of our customer service representatives here.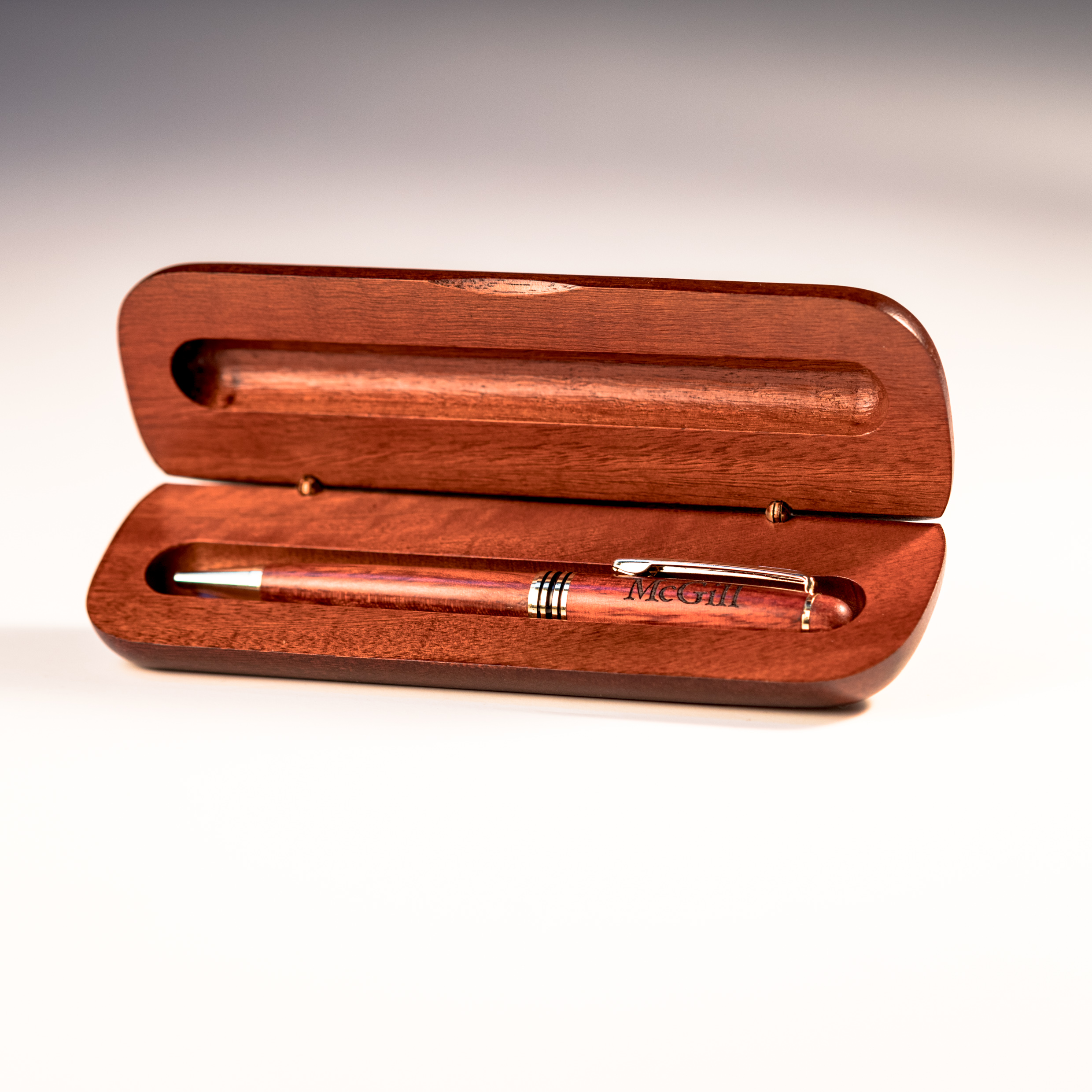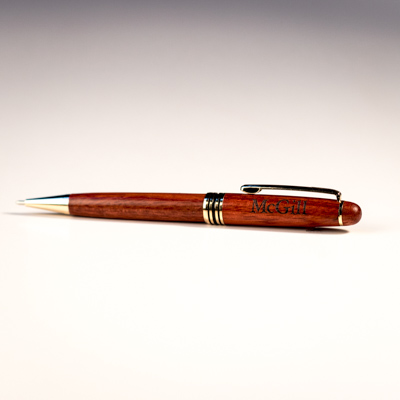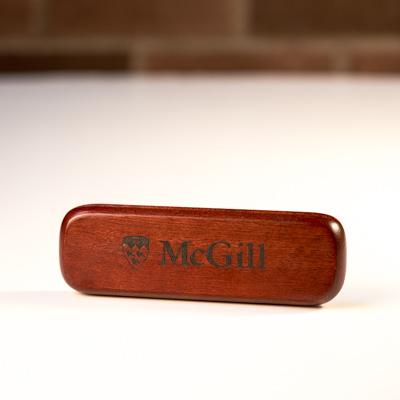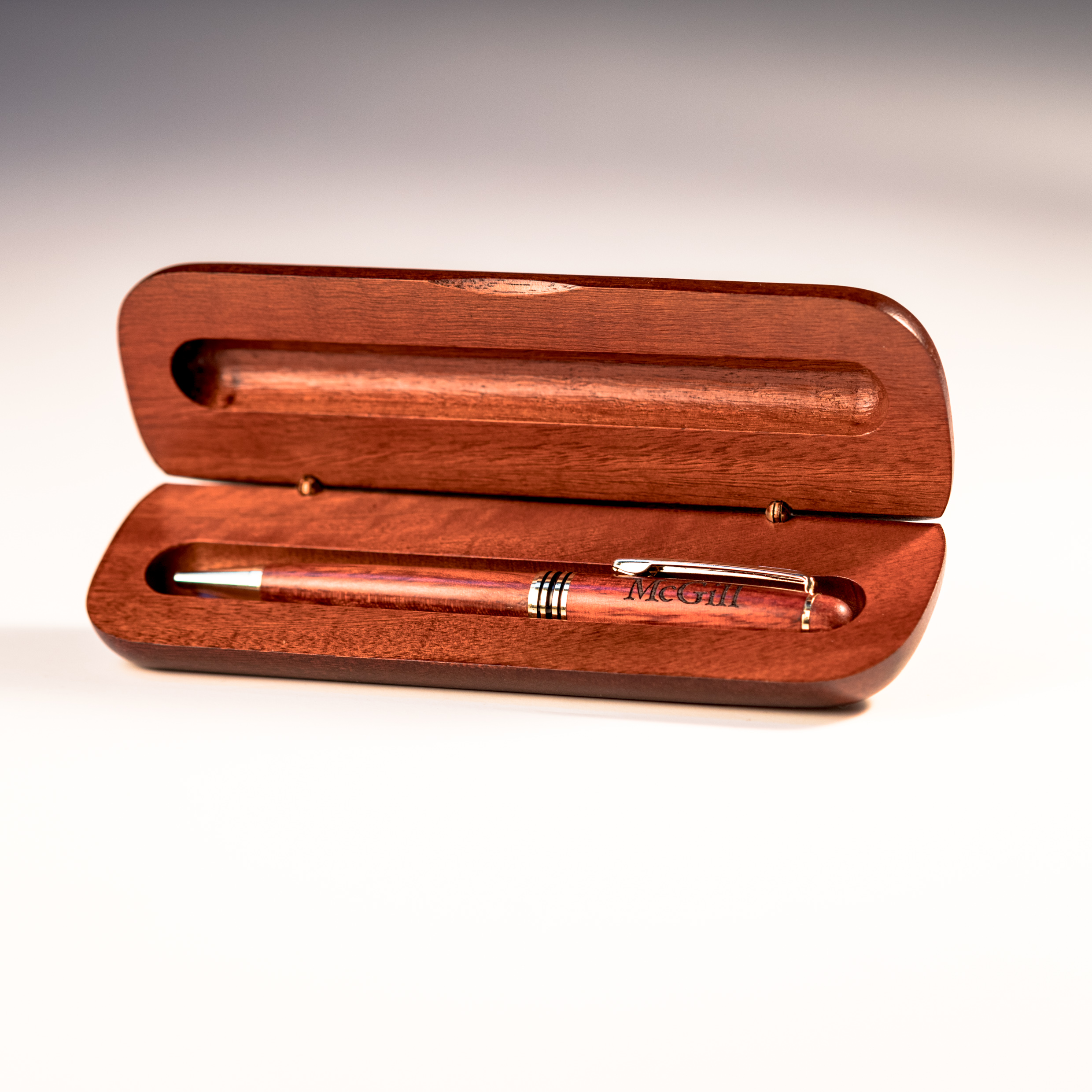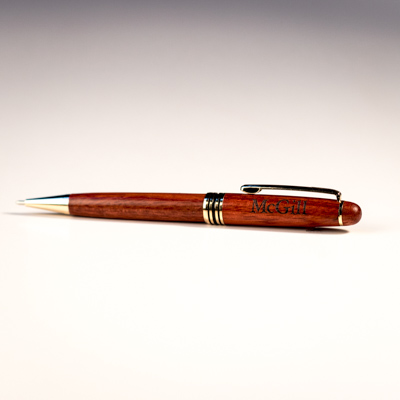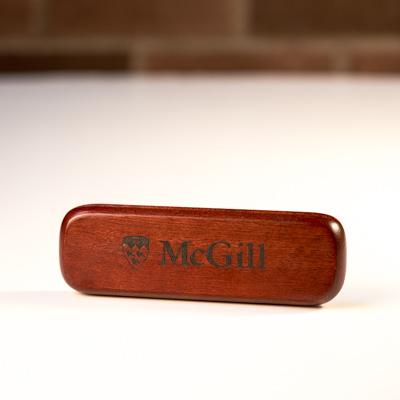 \